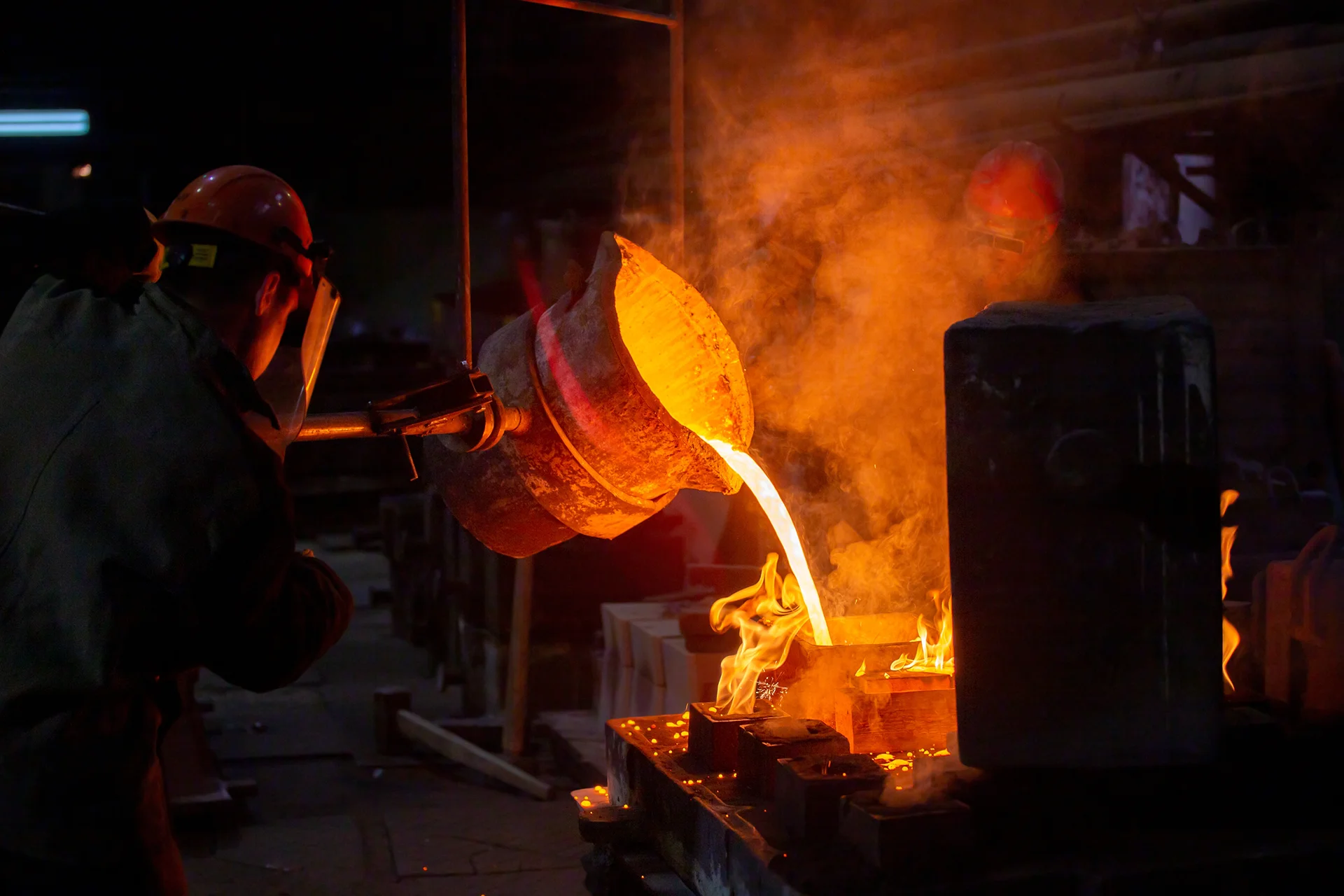 casting pour
Metal Casting Solutions on Your Schedule
Saving you time and money with premium metal casting that suits your needs
No More Guesswork
Sourcing metal castings should be straight forward and easy. It's important that you have confidence in the quality of the product you source and the company that provides it.
Variety of Options
From die casting to green sand molding, we offer several premium casting solutions for you to choose from. We also take orders for low to high production levels.
Save Time & Money
We guide you through a seamless process every step of the way. We make sure we understand your specific needs so you receive the best solution for you on time and within your budget.
Not Streamlining Your Casting Sourcing Is Costing You
Wasted Money
Purchasing low-quality metal castings just leads to greater expenses later. Save yourself the headache and stay within your budget.
Frustrating Process
A clunky process that is drawn out and unclear leads to frustration and stress. Make sure you choose a partner who guides the process and helps you get the right solution to fit your needs every time.
Long Lead Times
Long lead times result in missed opportunities and lost revenue. Make sure you get your metal castings precisely when you need them.
Many manufacturers go over budget and find the sourcing process for metal casters frustrating. At Castings For Industry, we streamline the process so you can confidently order premium metal castings that fit your budget.
What You Want When You Need It
From the start, we work with you to understand your needs and find the perfect foundry partner for your project. Overseeing this process ensures you get a timely, accurate bid without any unexpected costs. You can rest easy knowing we have you covered from start to finish.
Whether you have a high or low production run, we can customize your order to fit your needs. No job is too big or too small for us. All you have to do is choose your metal, and we take care of the rest.
No Stress From Start To Finish
When you are sourcing a metal caster, we know that you expect a high-quality product that is within your budget. And you should certainly never have to deal with miscommunication or delays. We understand your time is valuable and should not be wasted. We get how crucial it is for your metal supplier to efficiently and accurately execute your quote, order, and shipment for just-in-time delivery.
You shouldn't have to deal with the headaches of back-and-forth communications, low product quality, or unexpected costs that violate your budget. That's why we facilitate the process with a foundry partner who will repeatedly deliver premium metal castings just in time.
Whether you need sand casting, shell molding, another casting process, or one of our value-added services, your project is our priority.
Over 35 Years of Supplying High Quality Metals
Castings For Industry has provided premium metal castings to several different industries across the country for over 35 years. We are committed to giving our customers a seamless experience that delivers high-quality products when they need them. As seasoned experts, we will do the same for you.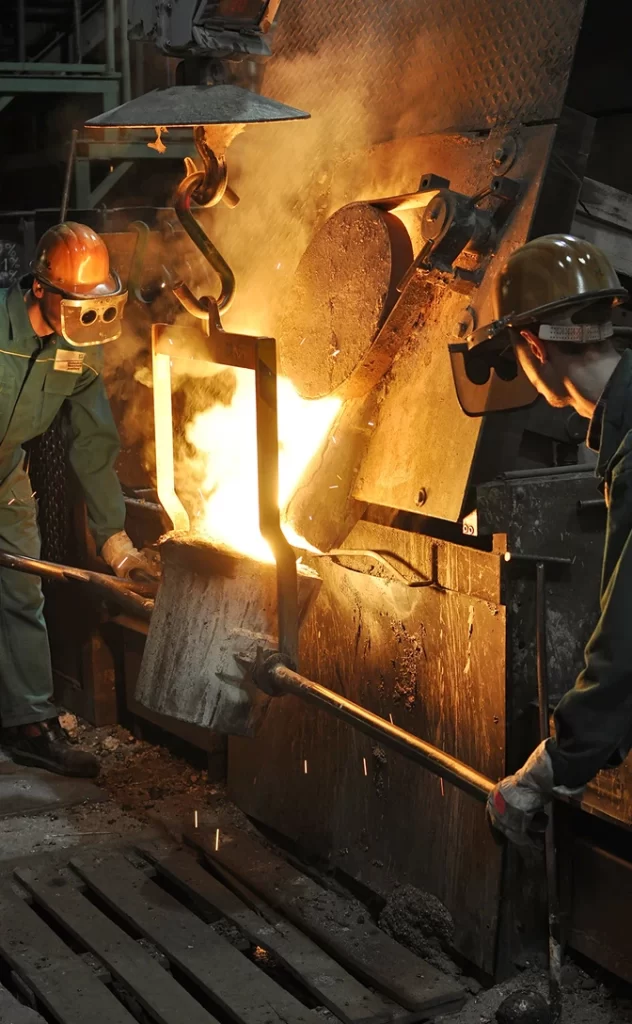 You don't have to look any further. You can choose from a variety of castings within a low, medium, or high production range. We also offer other value-added services for your convenience.
Markets Served
Mining & Construction
Steel Mills
Electrical Utilities
OEMs
Casting Processes
Sand Casting
Green-Sand Molding
No-Bake Molding
Air-Set Molding
Investment Casing
Permanent Mold Casing
More
Value-Added Services
Steel Fabrication
Machining
Warehouse Operations
You can also view some of the different metals and castings we provide in the gallery.
Ready to get started? The process is simple.
We will ask you a few questions that will help us select the right foundry partner for you and pinpoint which product is the right fit for your needs.
We will send you a quote, and upon approval, the foundry will begin work on your order for a timely delivery.
At Castings For Industry, we know how important it is for your business to run smoothly. Premium metal parts ensure your machines operate consistently and reliably. To ensure your metal castings are reliable and will get the job done time after time, you need a partner who is an expert in metal casting. Your partner should also know how to provide you with the right product for you when you need it.
We believe you shouldn't have to sacrifice quality, budget, or your peace of mind when sourcing metal. We understand that it's a lot to manage, and it's crucial that it's done right. We understand that you just want your metal casting to be right and arrive on time. That's why we manage the metal casting process, so you don't have to deal with headaches or missed deadlines.
You can trust us to handle your order while you rest in confident trust that we will deliver the right product at the right time. Now you have some time back to focus on other aspects of your job.
It's easy to get started with your order:
Fill out this simple form, and we will call you.
During this call, we will explore your specific needs.
After we understand exactly how we can you, we will get to work on your quote.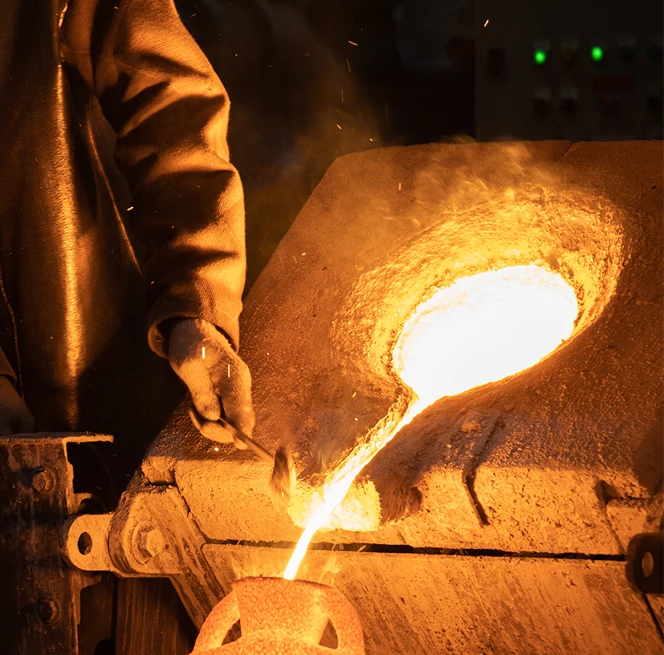 I have always found both Jim and Tom to be very reliable. They always gave me good advice and provided me with any help needed.
Cathy Friedman
President, Powerhouse Sales